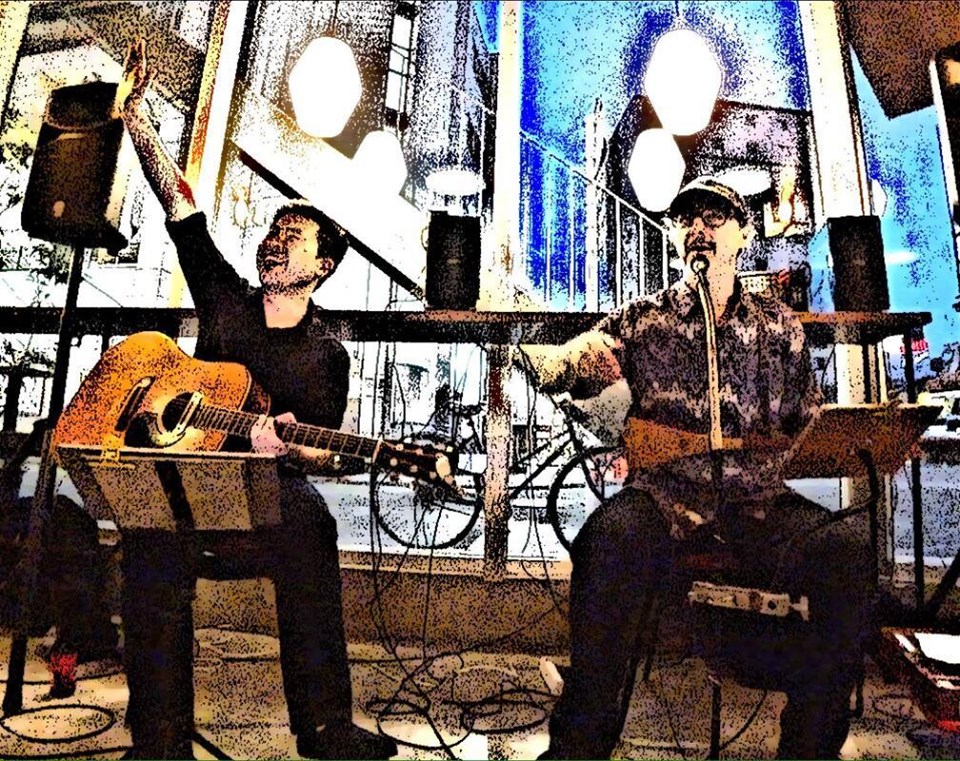 Hello friends, Samm Bennett here. I'm happy to announce that Bennett-Kuroda is now playing MORE than just once a month at Fuglen in Asakusa! The Tokyo Song Celebration series of monthly concerts has been going so well that we've added another one! Unlike Tokyo Song Celebration, though, which always features Bennett-Kuroda PLUS a guest performer, the new extra monthly shows will just be Daisuke Kuroda and myself. More time to stretch out and try new stuff! We're real psyched about it.
So… drop on by! We'll be playing from 8-ish to 11-ish and yours truly Samm might play even later into the night, in solo format, depending on the vibe…
Entry is FREE, and the cocktails at Fuglen are especially recommended!
Bennett-Kuroda website here:
http://www.polarityrecords.com/bennett-kuroda.html
Google map to Fuglen here:
https://www.google.com/maps/place/FUGLEN+ASAKUSA/@35.7129063,139.7928786,17z/data=!4m5!3m4!1s0x60188f94c3ce55cd:0xba4fa108446d25ef!8m2!3d35.7144656!4d139.7939944